Firm says its overheads are too big and were designed for "a future state that did not materialise"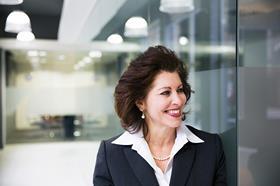 US engineering giant CH2M Hill is to slash 1,200 jobs worldwide as part of a $120m (£74m) restructure.
In a report to the US Securities and Exchange Commission last week, the firm said that it was seeking to "reduce costs" because "the corporate structure and overhead of the company has grown in anticipation of a future state that did not materialise".
It said: "In response, the company is right-sizing its overhead structure in all global operating units to align with the company's strategy."
CH2M Hill said the restructuring would entail a voluntary retirement programme for US employees, workforce reductions and consolidation of facilities.
The engineer said it would cut around 5% of its global workforce of 26,000 staff, equating to around 1,200 jobs.
The firm also said that it would make goodwill writedowns of between US$30m (£19m) and US$80m (£50m).
It said the restructuring would result in "renewed emphasis on client service and sales, stronger focus on core markets, services and geographies and a right-sized office footprint".
It also said it would take "a more disciplined approach to risk mitigation and project delivery".
CH2M Hill chief executive Jacqueline Hinman (pictured) said the firm was "adjusting its businesses to the needs of their clients, their markets, and their aspirations".
She added: "We continue to win significant new work and deliver excellent work for our clients every day. We intend to retain our industry-leading position and provide long-term, sustainable growth that benefits our clients, employees and stockholders."
The restructuring will take place in 2014 and early 2015.