Chinese billionaire plans to develop exact replica of building that housed the Great Exhibition of 1851 in Crystal Palace Park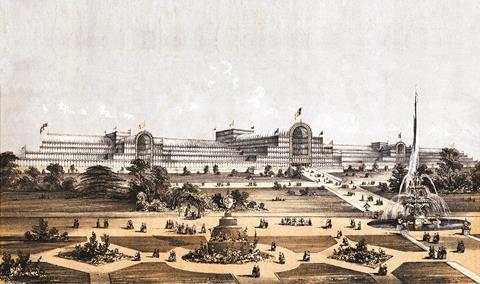 A billionaire Chinese developer is drawing up plans to rebuild the Victorian Crystal Palace that housed the Great Exhibition of 1851.
According to Building's sister title Property Week, Shanghai-based developer ZhongRong Holdings, part of ZhongRong Group, is proposing to develop an exact replica of the 900,000 sq ft cast-iron and glass structure designed by Sir Joseph Paxton, which was first erected in Hyde Park and then relocated to the south-east London site after the exhibition.
The original Crystal Palace burned down in 1936.
It occupied a site in the north-western part of what is now known as Crystal Palace Park, which houses the Greater London Authority-owned National Sports Centre and its 15,500-seat athletics stadium.
According to Property Week, ZhongRong Holdings is working with the Greater London Authority, Bromley council and Arup to develop the proposals, with a view to submitting a planning application later this year.
The new building will be a public space for exhibitions and other events.
Architects have yet to be appointed.
ZhongRong Group is owned and chaired by Chinese billionaire Ni Zhaoxing.
A spokeswoman for the mayor of London said: "The mayor and the London Borough of Bromley have been approached by a potential developer who is keen to redevelop a large section of the north side of the park.
"Discussions between all parties remain at a very early feasibility stage but the plans do not include any residential development."