Individuals sought from across the construction industry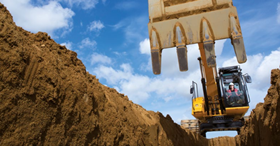 The Construction Industry Training Board (CITB), which earlier this week announced it was staying put at its Norfolk HQ until the end of next year, is inviting industry representatives to apply to become a trustee of its board.
Three positions are available and the Department for Education – to which the CITB is accountable – is seeking applications from what it called "experienced and knowledgeable individuals" from all over the UK.
"A wide range of construction backgrounds are sought to ensure the entire industry is represented, including SMEs, large employers, independent consultants, employer federations and academics," it added.
One of the trustee roles has been created with a view to getting more SME representation on the board, while two vacancies have arisen as a result of existing members taking up other roles.
Those thinking of applying have until 14 March to register their interest on the Department for Education's website. The government said trustees would be expected to commit to an average of two days per month to the role, be expected to attend six board meetings a year and be willing to chair a committee of the board.
Having outlined plans to become a "much smaller organisation" as part of promised reforms following its triennial survey carried out last year, the CITB said its board trustees were responsible for governance, strategic direction and monitoring of business performance and "expected to have the ability to offer and communicate a progressive view of the industry's future skills and training needs".
Mark Noonan, the CITB's industry relations director, said the organisation was at "a pivotal point in its 54-year history as it begins a crucial, industry-driven process of reform under its Vision 2020 proposals.
"There has never been a better time for suitable industry candidates to pledge their commitment to making the construction industry a better place in which to work."