CITB director of policy says organisation plans to cut down number of funding pots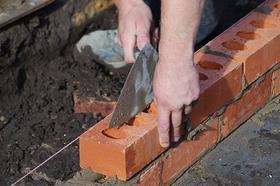 Construction's skills body the CITB has embarked on a radical rationalisation of the way it funds construction training courses.
In an interview with Building this week, CITB director of policy Steve Radley said the organisation plans to cut down the number of funding pots it currently operates from 60 down to under 10.
The move is part of a raft of reforms to make CITB training funds easier for firms to access. Radley said there would be "vastly fewer" funding pots for training, and that he hoped the planned simplification would see the number of pots reduced "to single figures". Radley also said the CITB plans to draw back from competing with other private and state providers of training and will instead point employers to the "most appropriate" training providers.
This year the CITB expects to collect £163m from the industry in the statutory levy it uses to fund training. Of this, £122m will be spent on its training grants scheme, and £16m on other grants to employers and industry bodies. The planned reforms will be formally consulted upon next year and will happen alongside reforms already set out, including changes to the way the levy itself is raised.