Bam Nutall boss joined by SME bosses on the board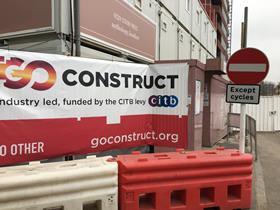 The Construction Industry Training Board has made three appointments to its board.
Bam Nuttall chief executive Steve Fox is one of three industry bosses to be appointed to the board of the Construction Industry Training Board (CITB).
SME bosses Kevin McLoughlin, founder and managing director of London-based K&M McLoughlin Decorating and Robert Williams, founder and chairman of Welsh firm WRW Construction, have also been appointed.
CITB Board Trustees are responsible for the governance, strategic direction and monitoring of business performance.
Earlier this year, Whitehall insider Peter Lauener took over from James Wates as CITB chairman.
The board will help deliver CITB's Vision 2020, which will make the organisation more accountable, representative and responsive to industry's needs.
The next stage of changes to the governance of CITB will be the formation of new Nations Councils for England, Scotland and Wales, which should become active later this year.