Initiative designed to make savings of more than £40m at training provider
The CITB is selling its National Construction College site in Birmingham as the training body looks to slash more than £40m from its running costs.
Walsall College is taking over the King's Norton complex (pictured) at the end of the month with all 17 CITB staffers being transferred over to their new employer.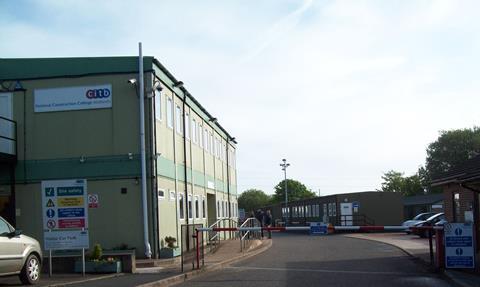 The CITB has four national construction facilities with the others at Erith in Kent, Inchinnan in Renfrewshire and its historic Bircham Newton home in Norfolk.
A deal to sell Bircham Newton has been struck with West Suffolk College, which is based in Bury St Edmunds, with the remaining two due to go under the hammer under a restructuring called Vision 2020.
The CITB wants to cut running costs from the £155m when the plan was announced two years ago to just over £110m by 2020/21. More than 800 jobs are going as a result with the group leaving Bircham Newton for new premises in Peterborough.
Earlier this month, the architect of the initiative, CITB chief executive Sarah Beale, said she was stepping down from the role next September after more than three years in the post.