Training body will consolidate 11 sites around the UK into one central office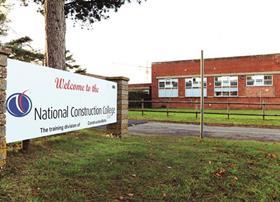 The Construction Industry Training Board has begun its search for a new head office location in Peterborough.
The CITB will begin to look at suitable office space within the town and aims to complete the move by January 2020.
The shift will see the CITB bring together activities spread across 11 sites throughout the UK including Bircham Newton (pictured) in Norfolk into a single head office.
The organisation said it would continue to consult with unions and elected employee representatives with the aim of reducing redundancies and mitigating the impact of the changes to the organisaiton as part of its Visiosn 2020 programme.
In April the CITB announced it would shedding 800 staff over the next three years as part of the initiative.
Sarah Beale, the CITB's chief executive, said: "The creation of a single head office will bring us closer to our customers and create the right environment to ensure that CITB delivers the 'levy in, skills out' focus that industry and government have demanded.
"As a GB-wide organisation, it is vital that we are better connected to our customers so that we can reach important partners – including construction firms – more easily providing a flexible workspace which can accommodate a highly mobile workforce. Our new head office will also be designed to suit the size and mission of the organisation that CITB will become.
"The Vision 2020, Future CITB programme is designed to secure the long-term future of CITB; which was by no means certain before the last consensus vote. However we are mindful of the impact these reforms has on colleagues and this decision will not be taken lightly."
Beale, the executive team and the CITB Board, led by new chair Peter Lauener, said they believed Peterborough was the right location to establish a head office equipped to meet the future needs of the business.
The move follows calls from UK construction firms for the CITB to radically change the way it functions.