Skills body making 17% of employees redundant, with over half of current staff already furloughed
The CITB has been forced to axe 17% of its staff because of the impact covid-19 has had on its levy income from construction firms.
The industry skills body is set to cut 110 roles after announcing in June that it was reducing its levy bills by a quarter to help struggling construction firms.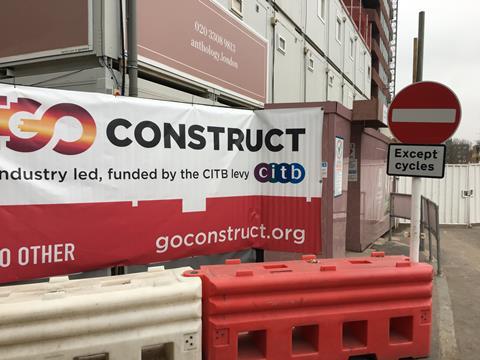 The organisation, which has furloughed over half of its staff, said the levy cut would see its income slump by a third over the next three years.
Earlier this month it announced it had suspended planned pay increases for this year and would not pay out bonuses to staff in 2021.
Its senior team also took a 20% pay cut and set out proposals to alter its redundancy policy to open the door to further cost-cutting measures.
It says the redundancies will save it £4.5m per year, balancing the organisation's books for 2020/21.
It said the changes would allow it to "focus its expenditure on directly supporting construction employers with their key skills, training and apprenticeship needs."
A majority of the cuts will be back-office and management roles.
The body's two field teams, partnerships and apprenticeships, will be merged, while face-to-face services will be cut in favour of covid-friendly support via digital channels and by phone.
Sarah Beale, CITB chief executive, said: "The combination of less industry activity and lower levy rates has reduced our forecast income over this three-year period.
"We have to cut back our back-office and management costs to maintain a constant focus on giving construction employers the direct support that they need."
She added: "It is deeply distressing to have to propose losing so many valued and committed colleagues. Everyone in the CITB team has really impressed me with their incredible efforts in helping the industry adapt to our changed situation and in delivering outstanding work to our customers.
"I would much rather not be in this position, but our duty is to support and be accountable to the construction industry and that is where we must focus."
The CITB said it would aim to restructure by the end of this year and is set to launch a four-year strategic plan for 2021-2025 in late September.