Consultation on proposals will start next month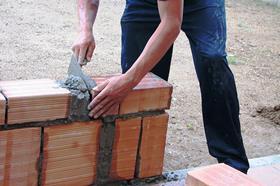 The CITB has unveiled plans to cut its levy by almost a third, as part of plans to win round large firms angered by the prospect of having to pay two training levies from April.
The training body is proposing cutting the levy paid by employers from 0.5% of total wage bills to 0.35% and reforming the way it delivers training grants to provide better value for money.
The planned changes - which would come into effect in April 2018 - come at a critical time for the CITB, which is facing a fight for survival this year.
The CITB's statutory levy is up for renewal this autumn, with thousands of construction firms set to vote on whether or not to continue it.
The body has faced behind-the-scenes criticism from large firms in recent months frustrated they will have to pay two training levies from this April, when the government's all-industry apprenticeship levy kicks in, with "double paying" set to impact some 900 large construction firms.
Sarah Beale, chief executive at the CITB, said: "We have been listening to our industry and are confident that this levy offer is the best option.
"It will provide the funding required to deliver the support that industry needs, is simple to administer, and is straightforward for levy payers."
Suzannah Nichol, chief executive of contractors trade body Build UK, welcomed the proposals: "This is one of the options we have been looking at with the CITB in recent months and we will now do more detailed work with our members.
"We all want the CITB to deliver a bigger bang for your buck. The CITB has focused its mind on achieving that and they're in a good place."