Training board launches local taskforce as relocation from Bircham Newton hangs in the balance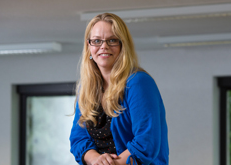 The Construction Industry Training Board (CITB) has set up a taskforce to decide if a training presence can be maintained in Bircham Newton as it consults with the industry over its proposed move from the Norfolk town to Peterborough.
The CITB said the taskforce – which includes the Borough Council of King's Lynn & West Norfolk; New Anglia Local Enterprise Partnership; Norfolk County Council; local MP Henry Bellingham; the College of West Anglia, and Freebridge Community Housing – was agreed at a roundtable meeting chaired by the borough council last Friday.
It will look into what options are available to preserve jobs and training at Bircham Newton, including other possible training providers, although its conclusions will tie in with the consultation on the proposed move to Peterborough.
A CITB spokesperson was unable to say how long the consultation would take but suggested it could stay at it its historic home, where it has been since the 1960s, for the next two years. "The proposals are to move," she added.
The CITB announced the Peterborough plan last November as part of a shake-up of the organisation prompted in part by the findings of last year's triennial survey of the board's membership.
It responded to the survey's findings, which saw industry support slip from the previous poll in 2014, by revealing possible job cuts, the Peterborough move and ending direct training via the National Construction College as part of its Vision 2020 strategy.
The planned office move was swiftly condemned by local MP Henry Bellingham, who described it as "perverse" and last month the CITB announced it would be holding crunch talks with a range of local groups and organisations which had an interest in its presence in the area.
Sarah Beale, the CITB's chief executive (pictured), said her organisation was committed to working with its partners "to achieve effective solutions for West Norfolk and the people who live and work there".
She added: "Not only is CITB absolutely committed to securing the future of training and the retention of jobs in Norfolk [but] we can now rely on the expert advice and input of each and every key local stakeholder, throughout the reform process."
Beale said the CITB's Vision 2020 programme had been designed "to meet the expectations of both the construction industry and government who have been clear that the status quo is not an option."