London mayor says all bets are off if UK exits EU without sealing an agreement with Brussels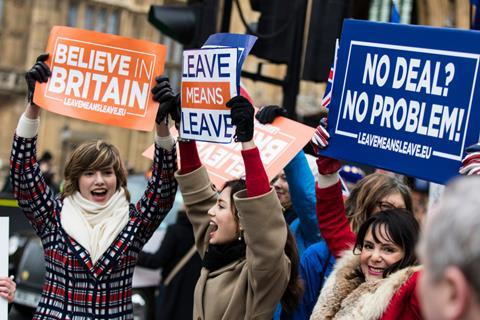 London mayor Sadiq Khan has said a no-deal Brexit could cripple the capital's property and construction businesses.
Speaking at the Homes for Londoners conference earlier this week, Khan said there was little City Hall could do to mitigate the impact on housing associations of a no-deal Brexit.
"We're already supporting [housing associations]. I announced a £200m support package over the summer, but the reality is if there's a no-deal Brexit all deals are off.
"Everyone in London, developers, construction sector, anyone in the economy, is worried."
He added: "Nothing City Hall can do will mitigate for a no-deal Brexit. We'll do what we can…things like the mayor's construction academy, adult education, working with precision manufacturers and so on, to try to get London ready, but let me be frank, if there's a no-deal Brexit, there's not much City Hall can do."
Construction activity stagnated in August with uncertainty around Brexit causing a lull in the amount of new work hitting the market.
According to data from the Office for National Statistics, released yesterday, the amount of new work up for grabs fell away by 0.2% during the month compared to July.
The UK is due to leave the EU at the end of this month but has so far failed to agree a deal with Brussels.