Analysts surprised Paul Sheffield has decided to leave the firm so soon after Kier's acquisition of May Gurney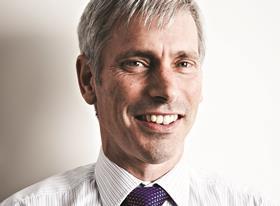 Kier's announcement this week that chief executive Paul Sheffield would step down from the firm in the summer caught the City by surprise, with analysts saying they did not expect to see Sheffield leave so soon after Kier had completed the £221m acquisition of May Gurney.
Kier announced on Tuesday (18 February) that Sheffield would leave his post on 30 June 2014, and would be replaced by current finance director Haydn Mursell.
Kier has been in the role since April 2010, but the announcement of his impending departure comes just seven months after Kier completed the acquisition for services firm May Gurney.
Although Kier's share price was unmoved by the news, Kevin Cammack, analyst at Cenkos, said he was surprised by the announcement, adding he would have expected Sheffield to stay to drive growth from the May Gurney business.
"From an investor point of view you have got to be slightly concerned. You have got the largest acquisition the group has ever done, which has barely had a chance to show what it can deliver, you have got a substantially bigger company than it was a year ago, a smaller board and a less experienced one."
Andrew Gibb, analyst at Investec, said it was "a bit of a surprise" to see the announcement just before Kier publishes its interim results next Thursday (27 February).
"I don't think anyone can argue about the good job he has done in steering the group through the recession and positioning it with the May Gurney acquisition. It's probably time to hand over," he said.
He added: "I deal with Haydn [Mursell] a lot and it's still a strong management team."
Tony Williams, chief executive of Building Value, said he was "a little surprised by Sheffield's departure but unperturbed".
"He was a very steady pair of hands. His predecessor John Dodds was a good guy but he was quite taciturn and Sheffield brought a bit more accessibility to the role," he said.
He said that he was not worried about the future of the firm following Sheffield's departure. However, he added: "I'm never sure about promoting the finance director to chief executive, but that's a personal view."
Who is Haydn Mursell?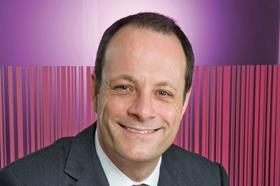 This week outgoing Kier boss Paul Sheffield said his replacement, current group finance director Haydn Mursell, was "really bright, a really good people person" who would work well with current chief operating office Steve Bowcott, who has a history in construction services.
Sheffield said: "He very clearly comes from a financial background rather than an operational background so there will be a different approach to risk management."
Former colleagues of Mursell's described him as "energetic", "lively", "animated", "astute" and a "good communicator" with a "great sense of humour".
They said Mursell had had a "meteoric rise to fame" after he joined the contracting industry in 2001.
Before that he had a career as a finance professional at media and energy firms and consultant KPMG.
He became chief finance officer at Bovis Lend Lease in 2006 and was later deputy finance director at Balfour Beatty.
While at Balfour Beatty, Mursell played a key role in the contracting giant's acquisition of North American design services firm Parsons Brinckerhoff.
He joined Kier in 2010 and was instrumental in putting together the £221m finance package that allowed Kier to acquire May Gurney in July 2013.
In June 2013, he took over responsibility for overseeing Kier's property division and is credited with helping expand its access to capital, which enabled it to make quicker and more responsive decisions on investments.
Speaking after the announcement of his appointment, Mursell said: "We have work to do in bedding in the May Gurney acquisition to make sure we reap maximum value from it, and to ensure that we have consistently excellent levels of performance and service across all areas of our combined business."