Pagabo has fired the starting gun on a four-year deal
Civils and infrastructure firms have been put on notice for a new £1.6bn framework from Pagabo.
The framework, which will start at the beginning of next year, will run for four years and will allow local authorities and public sector bodies to procure a range of projects such as rail, nuclear, bridges, roads, maritime, water, and power projects.
The Civils and Infrastructure Framework will feature four lots, covering value bands of up to £30m and above. Each lot will feature six regional and national organisations, along with three reserve organisations.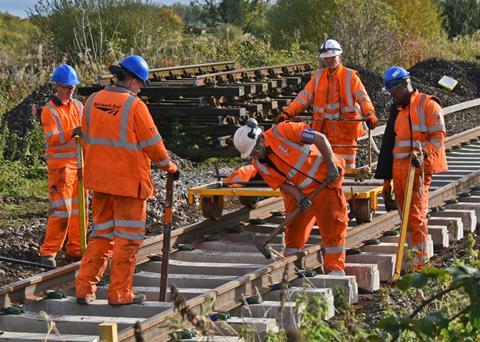 Lot 1 will cover projects worth between £500,000 and £5m, while lot 2 will cover schemes ranging from £5m to £15m.
Lot 3 will be for jobs worth between £15m and £30m, while lot 4 will be for projects with a value of £30m or more.
> Specialists on notice for bumper £1.6bn demolition framework
> Pagabo's £47bn developer framework awarded
Jason Stapley, managing director at Pagabo, said: "The framework will cover a range of areas, ensuring that the projects procured through it over the coming years are working towards tackling the climate crisis.
"The framework has been designed with the Construction Playbook in mind, which will help our clients to meet its principles in the most effective manner."
Bid documents must be submitted via the procurement portal by noon on 20 October.