The social landlord would deliver 7,500 over the next 35 years if the plans get go-ahead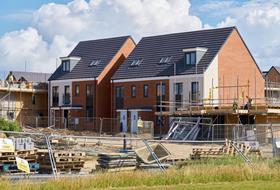 Clarion Housing has unveiled plans to create a new community in Norfolk, which could provide a housing boost of up to 7,500 homes.
The housing association has agreed to a land promotion agreement on a 368ha site eight miles west of Norwich, on which 3,900 homes could be built over the next two decades, with an additional 3,600 homes delivered over the following 15 years.
The scheme is set to provide a mix of tenures including social rented, shared ownership, private sale, build-to-rent and potentially self-build homes.
As the masterplanner and lead developer, Clarion would deliver 50% of the homes at Honingham and the on-site infrastructure. The new settlement – which will follow garden community design principles – will also have a new country park, employment space and nature reserve.
Clarion said it will submit a planning application next year.