Advice centres on new immigration laws that come into force next January
The Construction Leadership Council has published guidance for firms on what to do to ensure they have access to skills post-Brexit.
It is designed to give businesses advice on the new immigration laws that will be in place from 1 January and has been divided into nine sections.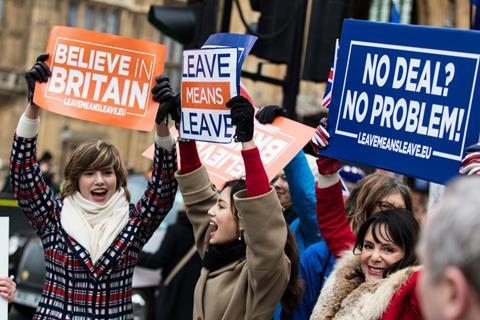 The CLC said: "The guidance offers an overview of the new points-based immigration system, the common travel area (CTA), the skilled worker route, the shortage occupation list, how to become a licensed sponsor, the rights of EU, EEA and Swiss migrants, the mutual recognition of professional qualifications and the construction industry scheme (CIS) as well as useful links and resources."
It is the second publication in a series that the group intends to publish ahead of 31 December.
Last week, prime minister Boris Johnson told UK businesses to prepare to leave the EU without a deal after talks about the country's departure from the bloc reached an impasse.
Construction Leadership Council advice on actions firms should take
Points-based system actions
Shortage of occupation list actions
Becoming a licensed sponsor actions
Identify and appoint a nominated person (or persons) within your organisation to manage the sponsorship process
Register online as a licensed sponsor
Allow eight weeks for the application to be processed
Review employers guide to becoming a licensed sponsor of skilled migrant workers
EU, EEA and Swiss migrants actions
Check a job applicant's right to work
EU, EEA and Swiss employees who live in UK before 1 January 2021 can apply for pre-settled or settled status until 30 June 2021. An employer toolkit for applying is available
EU, EEA and Swiss citizens arriving into the UK for work on or after 1 January 2021 will need to apply for a visa in advance, under the new immigration system
Irish citizens are covered by the common travel area
UK workers in the EU actions
Check whether there are any national requirements in EU countries where workers will be based after 1 January 2021
Check whether their UK qualifications will still be recognised
Check whether any social security contributions are required in the relevant country
Mutual recognition of professional qualifications
Seek guidance from the appropriate professional body – see here for a comprehensive list of professional bodies