New data reveals top-spending clients across different sectors
Clients doled out more than £4.5bn of construction contracts in July, according to the latest data from Glenigan.
The data (see below) has revealed that the most work was awarded in the civil infrastructure sector, with firms in this section of the industry handed deals worth £909m – or around 20% of all work awarded in the month.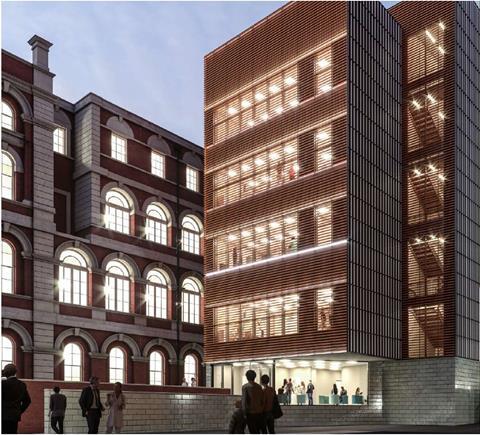 This was followed by the private housing sector, where clients awarded 19% of all work or £860m worth of jobs, and the industrial sector, where £506m of contracts were signed, accounting for 11% of the total work awarded.
The biggest individual client was the Department for Transport, which handed out six deals worth £535m, followed by the Department of Health and Social Care (DHSC), which awarded firms 21 contracts worth £311m.
The biggest individual contracts awarded were the £312m M40/M42 SMART motorway deal that was awarded to Balfour Beatty, Costain, Morgan Sindall and Bam Nuttall, and the £250m deal that Guys & St Thomas NHS Foundation Trust reached with Bouygues UK to redevelop the triangle site situated at St Thomas' Hospital (pictured).
£13.5bn

The value of projects approved in July – with £4.2bn of this coming from the private housing sector
Meanwhile, the data has revealed that £13.5bn worth of projects were approved in July – with £4.2bn or 30% of this coming from the private housing sector.
Long Harbour was the client in this sector that secured approval for the highest value of work – with the firm securing a £1bn scheme.
Bellway secured approval for the greatest number of schemes, eight, followed by Taylor Wimpey, Persimmon and Barratt, which each were approved for five projects.
After private residential, civil utilities clients achieved the second highest value of approvals at £2.6bn though half of this came from a single project for Vattenfall Group.
The client to have the greatest number of schemes approved was the DHSC, which secured 15 projects worth £245m.
Top spending clients - July 2020
The tables on the right show contract awards by sector for July put together by Glenigan. They are just a small part of the client information that is accessible through the Building Boardroom Network.
The Building Boardroom Network is an easy to use portal where you will be able to access a wide range of vital business insight including research and tools to help bring your construction clients to life. Find out more at: boardroom.building.co.uk