Firm called in administrators late last week
Clients on Clugston jobs left in the lurch by the contractor's collapse have begun the race to find replacement firms for their projects.
The Scunthorpe-based firm was forced to call in administrator KPMG late last week, with Clugston Group, its construction and services business, "suffer[ing] as a result of losses on a number of large and complex energy from waste contracts".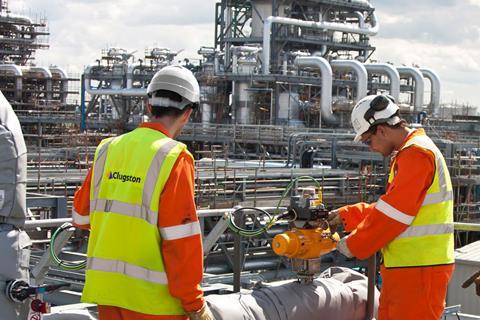 KPMG said its demise had been "accentuated by the insolvency of a key subcontractor" which the accountant later confirmed was Sheffield contractor LX Engineering (North) which went into administration in June.
Joint administrators James Clark and Howard Smith said 150 jobs had already been axed from the firm.
Clugston's biggest ever scheme was a £90m contract it won two years ago at a £250m energy from waste (EfW) plant at Avonmouth, near Bristol, for waste management firm Viridor.
A spokesperson for Viridor, the client which kicked Interserve off an EfW scheme in Glasgow three years ago, said: "We are working closely with our main contractor [French industrial specialist] CNIM to support our supply chain and ensure continuity with our project partners."
And a spokesperson for the €170m (£141m) Earls Gate Energy Centre at Grangemouth in Scotland, another EfW job, said: "We are considering the impacts of this at present but are absolutely committed to the project, which is very much live."
Clugston was carrying out the work with CNIM with the job due to finish in late 2021.
The spokesperson added: "We are working with our site team and colleagues to understand the options going forward and to ensure arrangements are in place to maintain our construction programme."
Last month Clugston was handed a £6m contract by the West Yorkshire Combined Authority to refurbish its headquarters, Wellington House, in Leeds.
An authority spokesperson confirmed: "Work has stopped while we consider the best option to get the project restarted."
He added: "In line with our standard procedures for a scheme of this kind, a full due diligence was carried and no issues were flagged."
The firm won the contract through the YORbuild 2 Framework.