Firm collapsed almost 12 months ago
An update from the administrator of collapsed contractor Clugston has said the administration has been extended by a year.
KPMG was appointed at the start of last December, the same month the firm collapsed, but this has now been extended until December 2021.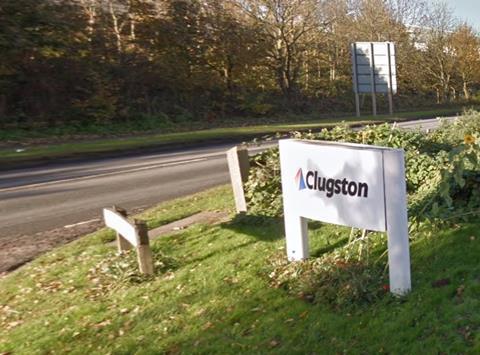 In July, Clugston's 300-plus employees who lost their jobs when the company sank into administration were told they can expect to be paid all of their missing wages and holiday pay.
More than 250 of the firm's 324 staff lost their jobs when the Lincolnshire contractor collapsed last December and were owed just under £494,000 in wages and holiday pay.
But in a progress report over the summer, administrators at KPMG said staff, listed as preferential creditors, can expect to be repaid in full – although it was unable to say by when.
KPMG was called in when Clugston, which was working on 21 schemes at the time of its collapse, sank owing more than £71m to trade contractors and other suppliers after running into problems on a series of energy-from-waste jobs.