Building, Property week and Building Design have launched a competition with Urban Splash to breath life into an empty site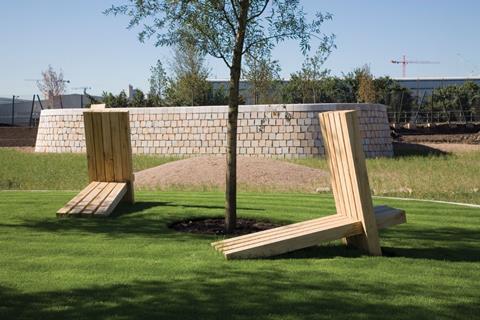 Developer Urban Splash, has joined forces with Property Week, Building and Building Design to launch a competition to find a temporary use for a site in Manchester's Ancoats district (pictures above).
The competition is part of Property Week's Sitelife campaign to bring vacant sites back into use while the development market languishes.
Urban Splash is looking for ideas for use of the site that can ideally be in place for the autumn and will then run for 2011.
Judges include Urban Splah chairman, Tom Bloxham, and Manchester-based architect Ian Simpson. Closing date for entries is 27 August. For more details on how to enter log on to www.propertyweek.com
The Urban Orchard
As part of the London Festival of Architecture an orchard has been planted on a site in Southwark owned by former CZWG partner Roger Zogolovitch. The orchard is open until September when the apples and trees will be harvested and handed to the local community. The project is designed to act as a lasting legacy for the LFA and has been developed by the Architecture Foundation, Bankside Open Spaces Trust, ProjectARKs and the Wayward Plant Registry.