Deal already in question due to Serious Fraud Office investigation into Amec Foster Wheeler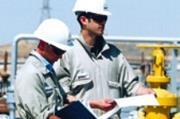 Government watchdog the Competition and Markets Authority (CMA) has raised a flag on engineering group Amec Foster Wheeler's planned merger with rival Wood Group.
The CMA said it had been investigating the planned merger – which has also been badged a "takeover" by Wood Group – and found that it "could lead to competition concerns in the supply of engineering and construction services and operation and maintenance services" to the UK's offshore oil and gas sector.
There is already a question mark hanging over the deal because of a Serious Fraud Office investigation into Amec Foster Wheeler.
Kate Collyer, deputy chief economic adviser at the CMA, said: "We have consulted widely on the implications of this merger and it is clear that Wood Group and Amec Foster Wheeler have a particularly strong market position in the supply of key services to the upstream offshore oil and gas sector in the UK. The merger would, therefore, remove the rivalry between two of the four main suppliers of these services.
"Based on our initial investigation, this could significantly reduce customers' ability to obtain competitive bids, which could lead to increased prices and affect the competitiveness of the oil and gas industry in the UK."
In a statement, Wood Group said it had already proposed a remedy to address competition concerns. It added: "The proposed remedy was in respect of assets and operations of Amec Foster Wheeler that represent the majority of Amec Foster Wheeler's UK upstream oil and gas business located in the UK and serving UK customers (excluding its commissioning business, qedi).
"Wood Group and the CMA have been working constructively to progress consideration of this remedy. Wood Group will now formally submit the remedy proposal to the CMA."
The CMA will decide by 16 August whether the proposal is sufficient with a final decision due on 11 October.
The deal between Wood Group and Amec Fioster Wheeler is expected to be tied up during the fourth quarter of this year.