Study backed by the Green Investment Bank finds market is growing despite fears over consumer demand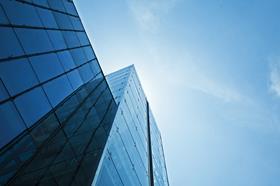 Confidence in the non-domestic energy efficiency market in the UK has grown to its highest level in two years, a study has found.
The Energy Efficiency Trends Survey by the Green Investment Bank, Bloomberg and consultant EEVS Insight, surveys suppliers and buyers of energy efficient technologies and indexes confidence in the market.
The index passed 100 points in the second quarter of 2014, the first time it has done so since it was started in the second quarter of 2012.
The rise was driven by a jump in UK orders with over 60% of respondents to the survey reporting an increase in orders in the second quarter of 2014.
However, 27% of respondents said they were concerned about consumer demand and 19% said they were worried about the pressure to reduce costs dampening the market in the near future.
Bill Rogers, head of strategy at the UK Green Investment Bank, said the optimism was "good news" because "confidence is critical to a new market".
He added: "Although a relatively new market in the UK, non-domestic energy efficiency is fast growing and is forecast to require up to £15bn of investment between now and 2020."
The survey found offices were the biggest single part of the non-domestic energy efficiency market accounting for 19% of projects, followed by public buildings, which accounted for 7%.
It also found that in-house financing remained the dominant way of funding efficiency projects, but this dropped below 70% of funding methods used for the first time as consumers embraced greater use of third party finance.