Construction costs have also risen as domestic suppliers pass on higher import costs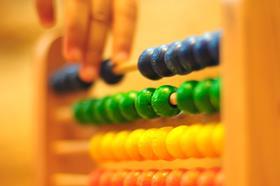 September marked an upturn in UK construction activity for the first time since May, mainly driven by a recovery in residential building.
The latest monthly data from the Markit/CIPS Purchasing Managers index was 52.3 in September, up from 49.2 in August and above the 50.0 no-change value for the first time in four months.
Companies cited improving client confidence and reduced Brexit-related uncertainty.
New orders also rebounded in September, which ended a four-month period of sustained decline, while construction companies pointed to a renewed rise in civil engineering activity, with the pace of expansion the fastest since March.
The pickup in construction activity has also seen a rise in staffing levels across the sector.
However, commercial construction activity decreased for the fourth month in a row – the longest period of sustained decline since early-2013 albeit at a slower pace than previous months.
The continued depreciation of the pound since the Brexit vote has pushed up the cost of construction materials during September. A number of survey respondents reported that domestic suppliers had sought to pass on higher imported raw material costs.
Tim Moore, senior economist at Markit and author of the Markit/CIPS Construction PMI, said: "UK construction companies moved back into expansion mode during September, led by a swift recovery in residential building from the three-and a-half year low recorded in June.
"Construction firms appear reasonably optimistic about the near-term outlook, with confidence linked to the fastest rise in new orders since March and a more upbeat economic news flow in general. However, the sector remains on a much weaker growth trajectory than seen at the start of 2016, which contrasts with the export-led surge in manufacturing production during September," he added.
Arcadis market intelligence lead Will Waller said: "The improved score is really good news but gives reason for cautious optimism however, with the mooted triggering of the formal EU exit process in the first quarter of 2017 likely to be a catalyst for further, potentially deeper, uncertainty in the market.
"This could still bring risks to construction demand growth depending on the actual or perceived progress in Britain's negotiations with the EU, which will be the critical influencer on future levels of sentiment and investment."