Acitivity in the construction sector has picked up after nose-diving in July following the Brexit vote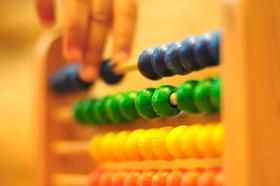 UK construction saw a further drop in activity in August, but it was a marginal fall after July's seven-year low.
The latest monthly data from the Markit/CIPS Purchasing Managers index was 49.2 in August, up from a 45.9 low in July. The 50.0 mark separates contraction from expansion.
The data showed slower reductions in housing and commercial building than in July , while civil engineering activity stabilised in August.
New work volumes also recovered a little, decreasing at the slowest pace since May, with renewed client confidence also reported. This resulted in a rise in staffing levels and a rebound in business expectations for the next 12 months.
Respondents to the survey, however, reported that Brexit uncertainty continued to act as a brake on construction during August, particularly in the housebuilding and commercial sectors.
The latest data has also indicated a further steep acceleration in input cost inflation with purchasing prices rising at the fastest pace for just over five years amid reports that exchange rate depreciation had acted as a catalyst for increased charges among suppliers of construction materials.
Tim Moore, senior economist at Markit and author of the Markit/CIPS Construction PMI, said: "The latest survey indicates only a partial move towards stabilisation, rather than a return to business as usual across the construction sector. There were still widespread reports that Brexit uncertainty had dampened demand and slowed progress on planned developments, especially in relation to large projects.
He added: "The move towards stabilisation chimes with the more upbeat UK manufacturing PMI data for August, and provides hope that the near-term fallout from Brexit uncertainty will prove less severe than feared."
Mike Chappell, global corporates managing director for construction at Lloyds Bank Commercial Banking, commented that larger firm's order books appeared to be in "good shape," but reported that anecdotal evidence indicated that further down the supply chain firms "are less bullish"
"Firms are also thinking about the chancellor's upcoming Autumn Statement when they will learn whether their hopes of an increase in infrastructure spending are to become a reality," he said.
Scape Group chief executive Mark Robinson, commented: "Today's data provides little evidence that the UK's decision to leave the EU will have a severe lasting impact on UK construction, and the industry should continue onwards and upwards as economic and social conditions continue to stabilise."