Mite, Parsons Brinckerhoff and CBRE are among the firms and organisations announcing promotions and appointments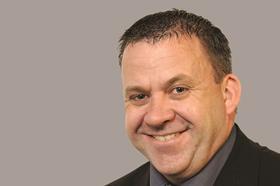 Contractors
Mite has appointed Steve Wilson director of financial services in its environmental + business and Franck Crosnier as business development director of its technical facilities management business.
Seddon has appointed Liz Everett client development manager for the north of England.
Consultants
Parsons Brinckerhoff has appointed Anthony Stalker business team leader for the Newcastle-based highways team.
CBRE has appointed Michael Cooper (pictured) a director in its building consultancy team.
Organisations
The Construction Industry Council has appointed George Adams chairman of its green construction panel.
CITB has appointed Steve Radley policy and strategic planning director.
EngTechNow has appointed Blane Judd chief executive officer.
Suppliers
Wienerberger has appointed Paul Surin head of built environment.