Turner & Townsend, Sweett Group and NG bailey are among the firms announcing appointments and promotions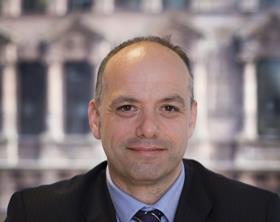 Consultants
Turner & Townsend has appointed Mark Docherty (pictured) infrastructure director, covering Scotland and Ireland.
Mark Bray joins Sweett Group in Australia as regional director, Victoria, while Andrew Lowther is promoted to associate director, Queensland.
Toby Welstead has joined DBK as a partner and Jim Thompson has become finance director.
WSP has made three appointments in its Birmingham office. Associate Paul Casola and associate director Simon Statham join the development transportation team, while associate Ian Dredge joins the development and infrastructure team.
Faithorn Farrell Timms has promoted Ian Richardson and Paul Smith to senior associates and Damien Apparicio, Hannah Perry and Joe Johnson to associates.
Specialists
Far East Facade has appointed John Libby technical sales director.
NG Bailey has appointed Richard Carey estimating manager.
Lawyers
Francis Ho has been promoted to head the construction team at Olswang.