Turner & Townsend, Bennington Green and Hammerson are among the companies announcing appointments and promotions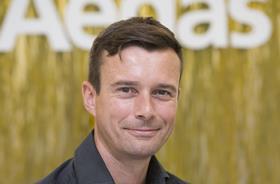 Consultants
Turner & Townsend has appointed Stuart Sayer as a director in its North West team.
Bennington Green has appointed Graham Terry as a director.
Architects
Aedas has appointed Egon Hansen (pictured) as an associate director in its healthcare team.
Clients
Hammerson has appointed Louise Ellison as head of sustainability.
Contractors
Wilson James has appointed Tim Gingell as a bid manager.
Lovell has appointed Annabelle Murray customer care manager, Paul Soutar design manager for the London region and Nigel Tenwick senior design co-ordinator.