Paul Winskill banned from running companies for eight years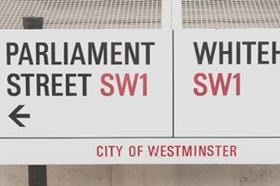 The boss of a Liverpool contractor has been banned from running companies after he moved more than £1m out of his failing business to avoid paying debts.
Paul Winskill started Aintree-based Premier Asphalt Limited in 1985 but the company went into administration on 19 February 2016.
The administrators appointed to close the company reported to the Insolvency Service that the directors of Premier Asphalt had not fully co-operated with them and failed to explain why it had paid out more than £1m in the two weeks prior to their appointment.
An Insolvency Service investigation found that before going into administration, a winding up petition was served on Premier Asphalt on 3 February 2016 as a trade creditor was owed more than £300,000.
Winskill immediately transferred £1,044,794 to three other businesses, which were later discovered to be operated by him, to avoid paying debts.
The 54-year-old admitted to transferring more than £1m to avoid pay his debts.
Robert Clarke, head of Insolvent Investigations North at the Insolvency Service, said: "Directors who put their own personal financial interests above those of creditors damage confidence in doing business and are corrosive to the health of the local economy."
Winskill's ban began on 1 March and lasts for eight years.