Construction and built environment companies win top awards for reducing energy use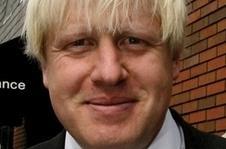 Construction firms dominated Boris Johnson's awards for businesses that cut their carbon emissions last night.
Of the six firms that won the Mayor of London's top gold award for reducing their energy usage four were from construction and the built environment industry.
Consultants EC Harris and Jones Lang LaSalle, developer Intu and the RICS all won the top award.
They saw of competition in a field of 59 participants that all submitted energy usage data over a six week period this year, which was then compared with data from a 2010/11 baseline.
Mayor of London Boris Johnson said that the "wide range of pioneering methods deployed" to cut energy usage had been "highly commendable".
He added: "Becoming energy efficient makes good business sense by cutting costs as well as helping the city to meet its targets to become a leaner, less energy-wasteful city."
Developer British Land also picked-up a silver award and engineer Arup was given a bronze award.
The awards form part of the Mayor of London's Business Energy Challenge and the data collected from 1,000 London locations will be used by the University College London to inform the development of energy performance benchmarks for businesses.
Around three quarters of London's carbon dioxide emissions come from buildings, with offices accounting for 42% of total emissions in the capital.