CPA survey reveals output increases but margins hit by higher costs in Q3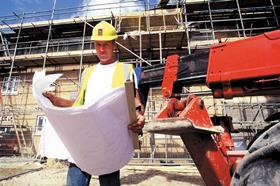 Construction industry activity continued to grow in Q3 but profit margins at a third of main contractors fell – the worst balance in five years.
This is according to the Construction Products Association's (CPA's) Construction Trade Survey for the July-September period of main contractors, SME builders, civil engineering firms, product manufacturers and specialist contractors.
It revealed that four in 10 main building contractors reported that construction output rose Q3 compared compared to 33% last year with 20% of specialist contractors reporting an increase as opposed to just 7% in the third quarter of last year.
Just under a quarter of civil engineers reported an increase in workloads during the quarter, jumping significantly from just 1% last year with 21% of SME contractors also revealing a rise compared to 18% for the same period last year.
The CPA said that the increases in sales, output and workloads were driven by increased demand in private housing, repair and maintenance and infrastructure.
But it revealed that net balances for enquiries and expected product sales for the year ahead remain muted, with contractor's order books sustained by work in only three sectors: private housing, housing R&M and non-housing R&M.
The CPA said the effects of the Sterling's depreciation in the second half of last year, following the EU Referendum, are still "pervasive", with 92% of main contractors reporting a rise in raw materials costs in Q3.
But it added that only a small number of contractors are increasing tender prices and as a result, 31% of main contractors reported a fall in margins – the worst balance in five years.
Suzannah Nichol, chief executive of Build UK, said: "The latest Construction Trade Survey result highlights the industry's continued growth, contrary to ONS's statistics, with both contractors and specialist contractors reporting a rise in output during Q3.
"However, a lack of required skills remains a concern, with labour availability issues continuing to impact on contractors' business performance."