Facade expert said that a 'reasonably competent' cladding contractor should have known risks of ACM
The construction industry had its "head in the sand" over the dangers of combustible cladding prior to the Grenfell Tower fire, a facade engineer has told the inquiry into the disaster.
Expert witness Jonathan Sakula, who has worked on 122 projects across the world, said the industry had been aware of a series of 20 major cladding fires in the years leading up to the June 2017 blaze which claimed 72 lives.
Seven of the fires occurred in towers in the United Arab Emirates (UAE) that were widely reported, including at the 63-storey Address hotel in Dubai where similar ACM panels to those used on Grenfell Tower contributed to the spread of flames.
Sakula told the inquiry the combustibility of the panels was "in my opinion, well known in the industry, particularly since the UAE fires", adding: "In my experience, the reasonably competent cladding contractor would have known that they were combustible."
He said that the construction sector had suffered a "failure of imagination" about the risks because the fires had not led to a "great loss of life".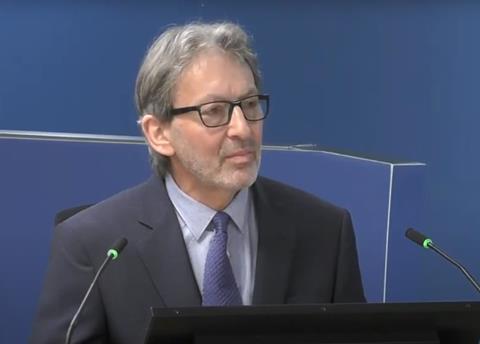 The inquiry has already heard that a design manager at Harley Facades, the cladding specialist which worked on Grenfell's flawed refurbishment, did not check the fire performance of the insulation fitted in the cladding system and assumed that the ACM panels would melt rather than burn in the event of a fire.
And the refurbishment director at the project's main contractor Rydon told the inquiry that the cladding had been presumed to be compliant when it was not, admitting that it "haunted" him that it was never challenged.
Sakula also told Wednesday's hearing that he would have expected the manufacturers of cladding and insulation products to be more aware of the fires than contractors, and to "draw to the attention of their customers the relevant risks".
The inquiry heard in March that Arconic, which manufactured the tower's ACM panels, had been warned 10 years before the blaze that the material would burn like "truck oil" in the event of a fire and could kill up to 70 people.
A hearing in February was also told that a technical manager at the firm had warned colleagues in 2015 that the product was dangerous and should be removed from sale "as a matter of urgency".
Sakula was giving evidence as part of a later hearing of the first module of the inquiry's second phase, which looked into the refurbishment project which lead to the fire at the tower.
The ongoing third module of the second phase of the inquiry is looking into the fire safety measures and fire risk assessments used for the building prior to the blaze.
The inquiry continues.