But fall in number of insolvencies in first quarter of the year likely to prove a 'false dawn' experts warn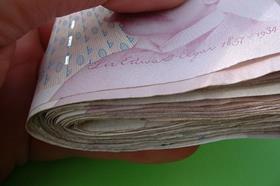 The recent administrations of well-known industry firms Rowecord and McArdle as well as the ongoing industry downturn have prompted insolvency experts to warn that figures showing drop in the number of construction firms going under in the first quarter of the year are likely to prove a false dawn.
The Insolvency Service's latest figures showed the construction sector experienced an 8% decrease in administrations in the first quarter of the year, compared to the final quarter of 2012.
But Mark Wilson, partner at Baker Tilly Restructuring and Recovery, said the figures were surprising and warned that, following the demise of steel specialist Rowecord and groundworks specialist McArdle group in recent weeks, they were likely to prove a "false dawn".
He said: "The decrease is surprising as we feel that the industry is still facing a difficult marketplace.
"The construction sector in particular is being hit by a double whammy of profit margin pressure, with companies facing stiffer competition for contracts and cost inflation impacted by a weak pound, which has increased the cost of imported materials.
"With any significant new infrastructure investments committed to now unlikely to commence before 2014 due to the procurement and tendering process, this subdued marketplace and subsequent lack of growth is likely to continue for some time. Therefore the recent insolvency statistics are likely to be a false dawn."