Latest Markit/CIPS survey saw firm's report a lack of new work to replace completed projects and delayed deicsion making by clients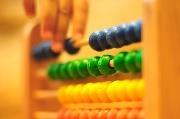 Further uncertainty around the UK's economic outlook and political climate saw signs of renewed risk aversion from clients in the construction sector, according to the latest Markit/CIPS survey of purchasing managers.
Business activity, new work and employment all expanded at slower rates than in May and respondents to the survey flagged a lack of new work to replace completed projects while a number cited delays in decision making among clients.
The industry saw weaker growth in June dropping to 54.8 in June, down from 56.0 in May – where 50 separates expansion from contraction – although it stayed above the 50 mark for the tenth month running.
The residential sector, despite overall slower growth in the industry, still continued to outperform commercial work and civil engineering in June and the latest rise in housing activity was the second-fastest since December 2015.
Construction companies also saw the slowest rise in employment numbers for three months in June and expectations of growth by construction companies' for the next year was at its lowest so far this year.
Firm's also reported another steep rise in costs for June as the weaker exchange rate for sterling is passed through the supply chain from manufacturers
Mike Chappell, global corporates managing director for construction at Lloyds Bank Commercial Banking, said: "This month's reading may not come as a surprise as the industry has grappled with the outcome of the general election.
"Input price inflation is still an issue and there remain concerns about how the UK's exit from the EU will affect construction firms, given their reliance on European labour."