Government figures show construction worst performing sector with 15% fall in apprenticeship starts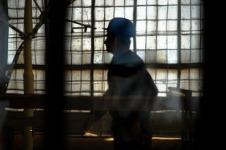 Apprenticeships across the construction industry have fallen by 15% in the past year, the biggest fall of any sector, new government figures have revealed.
The figures, published today by the Department for Business, Innovation and Skills, showed that apprenticeships in construction, planning and the built environment fell to 24,000 in 2011-12, down 14.6% from the previous year.
Construction was one of three industries to see a decline in apprenticeship numbers, with leisure, travel and tourism and information and communication technology also reporting declines of 8.4% and 5.1% respectively.
Mark Farrar , CITB-ConstructionSkills chief executive, said the number of new apprentices joining the construction industry had declined by around 7,500 since the start of the downturn.
He said the industry was "facing one of its most challenging economic environments". "[But the] industry will not see the sustainable recovery it needs without the right skills in place and must not lose sight of the economic value construction apprentices return to the wider economy - approximately £16 for every £1 invested in training," he said.
The figures showed the engineering and manufacturing technologies sector saw an increase of 21.5% year-on-year, with 59,480 apprentices taken on in 2011-12.
Overall the figures showed apprentice numbers were up 13.9% year-on-year, with 520,600 people starting an apprenticeship over 2011-12.
Business secretary Vince Cable said: "Whenever I speak to businesses, a lack of trained workers is a frequent concern.
"Today's figures mean we are starting to turn the tide. Over half a million people took up an apprenticeship last year, showing that our investment in vocational skills is paying off.
"I am particularly pleased to see the high number of people studying engineering. We have a massive shortage of engineering skills in this country, and we need even more to support manufacturing, exports and infrastructure."