Uncertainty delaying starts on site, adds builder and developer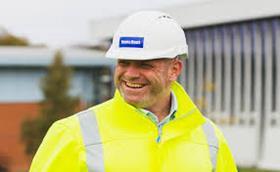 Uncertainty surrounding the outcome of Brexit talks is resulting in more caution and due diligence being exercised by clients before projects get underway, according to property developer and house builder Henry Boot.
Announcing a 16% rise in first half profit, the Sheffield-based firm said that current negotiations to leave the EU "do not create a certain economic environment and while there is no evidence that we are seeing investment decisions deferred, we are seeing a little more caution and higher levels of due diligence before projects progress".
While its construction operation was winning work the group said it had noted "a continuing trend" of longer lead times from an initial tender submission through to award and then activity on site.
"In part, we believe this explains reports of weaker UK construction activity," it added.
But the firm said its customers continued to take new space, particularly within industrial and logistics markets, while completions at its Stonebridge Homes business had more than doubled to 53 in the first half, reflecting a resilient housing market.
The group reported pre-tax profit of £26.2m in the six months to the end of June on turnover of £196.2m, marginally up on the same period last year.
Higher construction activity stemmed from the first full six months' contribution from Premier Plant in Leicester, acquired in April last year.
The firm's largest ongoing construction contract is the first phase of the £35m Glass Works Barnsley town centre redevelopment for Barnsley Metropolitan Borough Council, where it is building a new library, refurbishing the Metropolitan Centre and delivering public realm works.