Purchasing managers' data shows new orders decline quickest for three years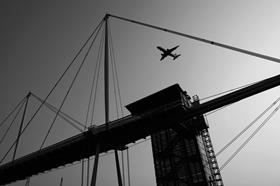 Construction output fell in December, according to the latest data from purchasing managers, with the level of incoming new work also contracting.
The Markit/CIPS purchasing managers' index fell to 48.7 in December, down from 49.3 in November. The index runs from 0-100, with any score below 50 representing a fall in activity.
The figure is the lowest since June 2012, and means that output has been falling in four out of the last five months.
According to the data, the decline was led by reduced residential construction output, with the decline here being the steepest since 2010. Commercial output also fell.
CIPS and Markit found that new orders fell at the fastest rate since April 2009, and described business confidence as "highly subdued."
Tim Moore, senior economist at Markit, said December rounded off a "miserable" year for the UK construction sector.
He said: "While some firms cited the unusually wet weather as leading to longer than expected seasonal breaks at the end of 2012, weak underlying demand remains prevalent throughout the sector. Survey respondents are also relatively subdued about the 2013 outlook amid reports from their clients that budgets will be under even greater pressure over the year ahead."