Latest ONS figures show construction output shrank 2% in November, compared to previous month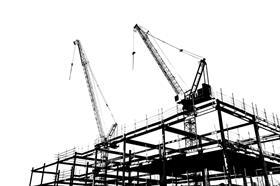 UK construction output shrank 2% in November compared to the previous month, according to the latest ONS figures published today.
Falls in both new construction work and repair and maintenance work contributed to the decline.
Repair and maintenance was the largest contributor to the fall, decreasing by 4.5%.
All new work decreased by 0.4%, with all types of new work except private new housing and infrastructure reporting decreases, with declines recorded in public other (-2.7%), private industrial (-2.3%), public new housing (-1.3%) and private commercial (-1.2%).
Overall construction output also declined month-on-month in the previous month of October, down 2.2% compared to September.
However, November's output was up on the previous year, up 3.6% on November 2013.
Commenting on the latest figures, Michael Dall, lead economist at construction intelligence specialist, Barbour ABI, said: "The slight decline in output reported today is unsurprising and reflects the fact that activity slowed towards the end of 2014. Despite this fall, the housing market remains a strong driver over the longer term, although it is notable that the pace of growth within this sector has also slowed in recent months.
"Activity should remain in housing, albeit at a more moderate level, as the key fundamentals hold fast including low interest rates and the Government's first time buyers support schemes such as Help to Buy.
"According to our latest data, the industry should benefit from sustained investment in residential and commercial projects, and there is evidence that some major infrastructure projects will commence, including those signalled in the recent Autumn Statement. Combined, these suggest that the construction industry continues to grow but with less momentum."
Chris Temple, engineering and construction leader at PwC, said: "The fall in output for November continues the recent trend of the construction sector catching its breath. There is a lack of large infrastructure projects at the moment, accounting for the lull in that part of the sector. Furthermore, the economy, particularly in Europe, is showing some signs of weakness, which has knock-on effects for business confidence and the short-term order books of construction firms.
"There are no indications that this will become a longer-term trend, and our clients are highly optimistic for their growth prospects in 2015.
"Indeed, the tale of last 12 months is one of growth - up 3.6% on November 2013 - offering further encouragement to the industry that the indicators are good.
"New housing was up more than a fifth on a year ago, showing that house building is a key growth area. House builders have a healthy pipeline and are building at healthy rates, and we expect this to continue throughout 2015.
"A note of caution, however, is that the increase in this area of the housing market is unlikely to have any significant impact on house prices overall."