Contracting authority Scape projects £34.4bn output for the sector this year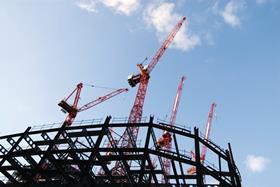 The construction sector is set to break output records this year, with over £34.4bn of sector ouptut forecast for 2015, according to contracting authority Scape.
If achieved, this level of construction output would be the highest on record, with ONS records for the sector going back to 1955.
Scape forecasts that the construction sector will grow 15% over the next three quarters of this year, with public sector construction set to grow at its fastest rate for over a decade, at 11% for the rest of this year.
Commenting on the findings, Mark Robinson, chief executive of Scape, said: "The last couple of years have seen an extraordinary level of growth in the construction industry and we predict that 2015 will be another bumper year, reaching record levels of investment."