Construction work on a £280m racetrack in Wales will start early next year after a deal was agreed between the developers and the local council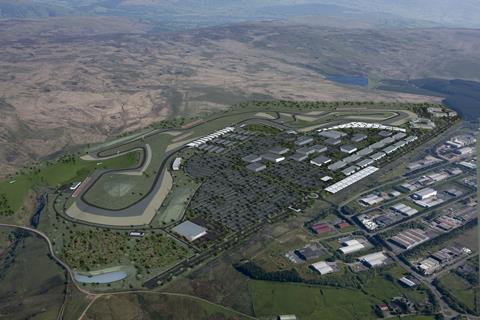 Blaenau Gwent council gave planning approval for the Circuit of Wales racing track earlier this year and has now agreed a Section 106 deal with the Heads of the Valleys Development Company, the developer of the £280m project.
Last year a joint venture between Spanish contractor FCC and local civil engineer Alun Griffiths (Contractors) won the contract to build the race circuit, which will host major racing championships, excluding Formula 1.
The deal also promises at least 1,650 training placements in construction and the service sector, with an obligation to employ local people.
The 335 hectare site will include a 5.6km track, a motocross track, a business and leisure complex and a hotel.
A technology park will aid motorsport research, while a race academy will develop young drivers from around Europe.
Environmental fears have been quelled through a pledge to increase biodiversity in 80-400 hectares of habitat.
It was initially thought these fears would lead to the plans being referred to the Welsh government instead.
Jonathan Jones, head of training and recruitment for the project, said in an interview with the BBC: "We envisage our construction partners, Griffiths and FCC being on site in the coming weeks commencing with outline ground works before construction proper begins early next year."
"We are now a major step closer to delivering the many jobs and opportunities the development will offer."
The section 106 agreement also pledges £2m to the local community, £750,000 of which could be used to start up new local businesses over the next 10 years.