Latest ONS forecast shows deeper quarter-on-quarter dip in output in Q4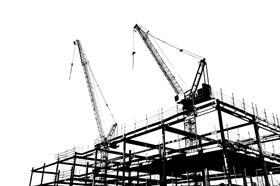 Construction output dipped 0.4% quarter-on-quarter over the last three months of 2015, according to the latest set of ONS forecasts.
The sector contracted 0.4% in the fourth quarter, a deeper drop than the ONS' initial estimate of a 0.1% drop.
However, year-on-year the sector grew 3.4% over the final quarter compared to the same period in 2014.
Today's update also contained the ONS' first full estimate of output in December 2015, which increased by 1.5% compared to the previous month.
This rise was due to an increase of 2.6% in all new work, but this was partly offset by a 0.5% decrease in repair and maintenance work.
Mark Robinson, chief executive of contracting authority Scape, commented: ""Despite a small quarter-on-quarter dip in construction output at the end of last year, today's report gives us a big picture view of how the construction sector fared across 2015 – and the prospects for a continued upward trajectory look very promising.
"Output growth for the year as a whole, at +3.4%, was lower than the historically strong growth seen in 2014 but still well exceeded trends during the economic downturn."