Stephen Beechey says sector has too many outdated practice
Poor margins and a bad reputation are deterring City investors from investing in construction, according to Wates' group strategy director.
Speaking at yesterday's Building Live Club event Stephen Beechey said investors were shying away from construction in the wake of ongoing struggles.
He said: "This sector is very unattractive to the City at the moment.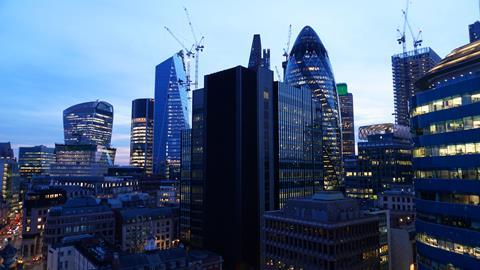 "I think there are too many outdated practices in contracting and that needs to be addressed."
He also said the poor legacy left by Carillion's collapse had created a significant reputational issue for the sector.
Beechey's thoughts were mirrored by Ernst & Young's UK head of construction Ian Marson who said that investors who had been keen to put their money into the sector three or four years ago were no longer there.
Marson said: "Stakeholder confidence in the industry is at an all-time low."
Speaking at the same event Derwent London's group construction manager Rob Rotbart, said cost consultants needed to take the lead in addressing the race to the bottom.
Rotbart said clients needed to be guided to reform procurement practices to stop the focus being on lowest price.
He added: "It's up to the cost consultants to educate the clients to do that."
But Patricia Moore, UK managing director at Turner & Townsend, said as construction was such a fragmented industry government needed to lead the
Moore said: "It seems to me the model is broken. The one central force that can change the direction of the ship is government."
The comments came as part of the latest Building Live Club event, which included a preview of this year's top 150 housebuilders and contractors. The full list will be revealed on 19 July.
Other speakers included Bam's Rod Stiles, Will Waller, head of market intelligence at Arcadis, and Paul McNerney, who is the director of core projects at Laing O'Rourke
The Digital Futures and Managing Risk - Top 150 contractors event was the second in the Building Live Club series.
The event, which was held at the Bloomsbury Hotel in London yesterday afternoon, was attended by 150 figures from across the industry.