Number has fallen by 62% since April peak
The number of furloughed jobs in the construction industry has fallen further than any other sector since the peak in April.
New data from HMRC reveals that 277,000 construction employees remained furloughed as of 31 July, down from 721,000 employees at the sector's peak use of the furlough scheme on 14 April.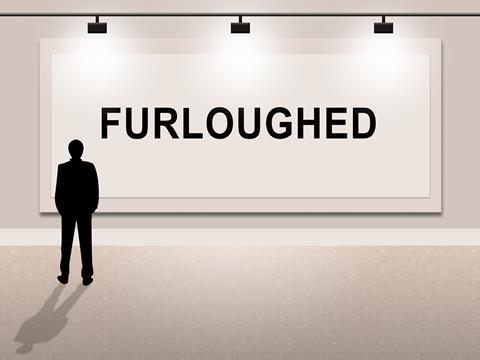 This is a drop of 62%, the largest proportionate decrease from the April peak across all sectors.
At the end of July, the number of furloughed construction employees stood at 22%, down from 60% at the end of June.
The number of construction employers using the furlough scheme has dropped from 76% of the sector from 174,000 employers at the end of June, to 39% of the sector or 89,500 employers at the end of July.
But construction is still the sector with the fourth highest share of its workforce furloughed, behind other service activities on 32%, accommodation and food services on 43% and arts, entertainment and recreation on 45%.
And the total value of furlough claims made by construction firms now stands at over £3.2bn, up from £2.9bn last month. Only the manufacturing sector, on £4.25bn, the accommodation and food services sector, on £5.23bn, and the wholesale, retail and motor vehicle repair sectors, on £6.57bn, have claimed more.
HMRC's next release of its official furlough statistics is planned for 16 October.
Meanwhile, figures published last week by the Office for National Statistics show that one in 10 UK workers across all sectors were still furloughed in the two weeks to 6 September.
But this was down from 12% in the two previous weeks, while the number of workers across all sectors who travelled to work hit 62% between 9 and 13 September, the first time this figure has been above 60% since the lockdown began on 23 March.
The furlough scheme is currently due to end on 31 October.