Economic uncertainty cited as biggest reason as report warns industry has not progressed enough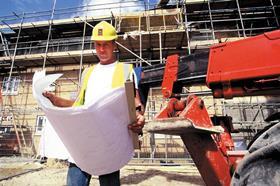 Only a quarter of construction executives have confidence in the industry's ability to deliver projects on time and on budget.
This is according to the Make it, or break it - Global Construction Survey 2017 from KPMG International, which questioned 201 senior executives from major project owners and engineering and construction companies.
Half of firms reported adverse project performance in the past three years but the survey reaveled they are excited about the potential of technology while also being slightly cautious about where to invest to get the biggest impact.
It saw 93% say that technology/innovation will significantly change their business, but just 5% viewed their firm as 'cutting edge' in terms of their technological maturity.
In addition, fewer than one in 10 are routinely using innovations like mobile platforms, advanced data analytics, and robotic and digital labour.
The report warned that while other industry sectors have succeeded in raising productivity over the past decades, construction has largely stood still, and urged companies and owners to take a closer look at governance, people and technology.
Richard Threfall, UK head of infrastructure for building and construction at KPMG, said: "Economic uncertainty is impacting on business confidence within the UK construction industry. But as the survey shows, the sector is also facing disruption from technology and the changing skills requirement in the workforce.
"For those companies that are quick to adapt and set aside their initial reservations, they could reap the rewards of more efficient working.
"By embracing technological advances, not only can it (construction industry) improve efficiency, but help to attract and retain talent – something that is critical for UK companies as they try to navigate a possible short-term skills gaps due to a reduced foreign workforce as a result of Brexit."