Housing association sets up fire safety deals
A host of consultants have scored places on two fire safety frameworks worth £10m.
The deals, which have been awarded by housing association L&Q, cover fire engineering and inspection services across its properties for the next four years.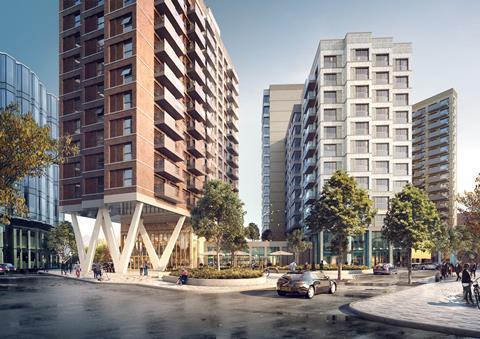 Firms to bag spots on the frameworks include Ridge, Hoare Lea, PRP Architects and Hydrock.
Three companies, CHPK, International Fire Consultants and Vemco Consulting, landed places on both deals.
The work has been designed to provide fire engineering and inspection services for L&Q's self-delivered new-build projects.
L&Q is one of the largest providers of affordable housing in the UK, housing over 250,000 people in more than 95,000 homes, primarily across London and the South-east of England.
Earlier this month L&Q announced that Fiona Fletcher-Smith would succeed David Montague as its chief executive with immediate effect.
Fletcher-Smith was previously L&Q's group director of development and sales.
London and Quadrant Housing Trust — Fire Engineering Services Framework 2021-2025
Value: £6m
Ashton Fire
Astute Fire (South)
CHPK Fire Engineering
Hilson Moran Partnership
Hoare Lea
Hydrock
International Fire Consultants
OFR Consultants
PRP Architects
Trigon Fire Safety
Vemco Consulting
London and Quadrant Housing Trust — Fire Inspection Services Framework 2021-2025
Value: £4m
Airey Miller
CHPK Fire Engineering
Delco Safety
Fire Safety First
Hunter & Partners
International Fire Consultants
Millwood Servicing
Ridge and Partners
Trident Building Consultancy
Vemco Consulting