Department of Energy and Climate Change publishes proposals for future of Renewable Heat Incentive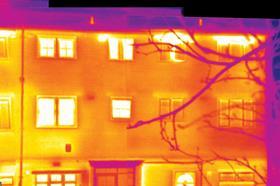 Three new consultations setting out proposals for the future of the Renewable Heat Incentive have been published by the government.
The first, from the Department of Energy and Climate Change, focuses on proposals for long-term support for householders who install renewable heating kit, such as biomass boilers, heat pumps and solar thermal in their homes.
A further two consultations discuss expanding the RHI scheme for commercial, industrial and community customers to increase uptake of renewable heating kit in the non-domestic sector. One looks at the broader expansion of the scheme and the other considers air to water heat pumps and energy from waste.
Energy minister Greg Barker said: "We need to revolutionise the way we heat our homes and businesses and move away from expensive fossil fuels, not only to cut carbon but to help meet our renewables targets and save money on bills.
"Our proposals aim to encourage even more uptake of clean green heating in industry and in our businesses."
See full details of the consultations at www.decc.gov.uk