UKCG calls for 'proper programme for retrofit' as energy secretary Ed Davey pledges reforms to help market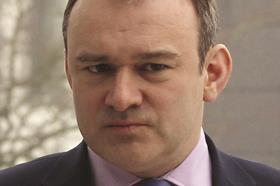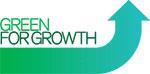 The UK's largest contractors have urged the government to use this month's Budget to boost green construction and cement the industry's recovery through a new national retrofit programme.
The calls came as Carillion this week revealed it had taken a £43m hit after it was forced to restructure its energy services business, including cutting around 1,000 jobs, due to lower than expected demand from the government's flagship retrofit programmes the Green Deal and the Energy Companies Obligation (ECO).
Speaking at Ecobuild this week, energy secretary Ed Davey admitted the Green Deal was "too complicated", saying the "story [of the scheme] so far is disappointing." Davey was speaking as he unveiled details of a consultation on reforms to ECO which he said would be the start of a six month series of reforms to boost the retrofit market.
In its submission to the chancellor ahead of the Budget on 19 March, the UK Contractors Group (UKCG) called on George Osborne to boost construction through a national retrofit plan to support energy efficiency work across housing and commercial buildings.
UKCG director Stephen Ratcliffe said: "There are so many mixed signals coming from government on green issues. We need a clear strategy and a proper programme for retrofit."
Speaking to Building this week, Carillion chief executive Richard Howson backed UKCG's call: "The key to reducing the UK's carbon footprint is to retrofit properties. […]That has to be a priority."
He said the UK retrofit market was down 90-95% on where the firm expected it to be: "We invested heavily to prepare for ECO and the Green Deal […] but the market hasn't been there. We were faced with no choice but to descale our businesses."
Paul King, chief executive of the UK Green Building council, said more firms would report losses from their investment in the Green Deal.
He said: "There are companies that will struggle because they have geared up for a market that hasn't materialised.
"Carillion was one of the first movers and they, like others, feel the government hasn't delivered to give the rest of the industry the confidence that it needed."
According to the latest figures there have been 746 completed Green Deals since it was launched in January 2013.
This week at Ecobuild energy minister Greg Barker announced £19m in funding for local Green Deal schemes and said: "I know a lot of people have been sceptical about the Green Deal and it's certainly very much a work in progress but it has come a long way since it launched last year."
He added that the government would soon unveil further details on the stamp duty rebate it announced in the Autumn Statement last year, which is aimed at incentivising take up of retrofit measures.
He said the Green Deal would receive an additional boost this spring with the launch of the domestic Renewable Heat Incentive, which would "dovetail neatly" with the Green Deal.