Framework will be open to all contracting authorities across England
Demolition firms are being invited to compete for places on a £400m demolition framework for high-rise buildings in Portsmouth.
The city council is looking to shortlist up to four contractors for a four-year deal, which will include an option to extend for a further four years.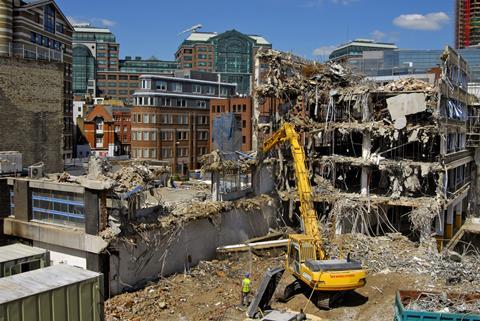 The framework is being set up to procure high demolition works on tall buildings and will be open to all contracting authorities in England.
Individual jobs are expected to be worth £1m or more, with no upper limit on contract values awarded.
In an unusual move, Portsmouth council will award spots on the framework via the invitation of tenders for the £5.25m demolition of two high-rise residential blocks.
Up to four firms will be shortlisted for the demolition of Leamington House and Horatia House in the Somerstown suburb of the city. The winning firm will be placed first on the framework, with other firms that submit compliant bids also awarded places.
The demolition of the two blocks is due to start in April 2021. Work will include asbestos removal and the levelling of the demolished area to ground level.
Interested firms have until 6 November to make an expression of interest, with invitations to tender due to be sent out on 30 November. The contracts will be awarded on 23 February next year.