Deals up for grabs are for primaries in Knaresborough and Northallerton
Contractors are chasing an £11m deal to build two primary schools in North Yorkshire.
The deals for the county council are for the £5.75m Manse Farm school in Knaresborough (pictured), near Harrogate, and the £5.25m North Northallerton school in county town Northallerton.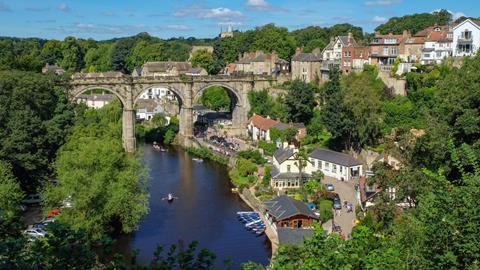 The council is looking to shortlist six firms for the Manse Farm job, which will include building an attached day nursery, a car park for staff and visitors, playgrounds and a school playing field at a separate site north of the A59.
Half a dozen firms will also be shortlisted for the single-storey Northallerton school, which will include a car park and coach lay-by, refuse store, cycle shelters, perimeter fencing and gates and some landscaping of former farmland.
Both contracts will run for just over a year from next May until the following June.
Firms have until 14 October to send in expressions of interest, with invitations to tender due to be sent out on 2 November.