University expecting to draw up shortlist in early October
Portsmouth university is looking for a contractor to design and build a new £86m home for its business and law schools.
The 12-storey teaching and learning building will house the Faculty of Business and Law and part of the Faculty of Humanities and Social Sciences.
It will also include a ground floor cafe and event space along with a restaurant on the top floor and roof terrace.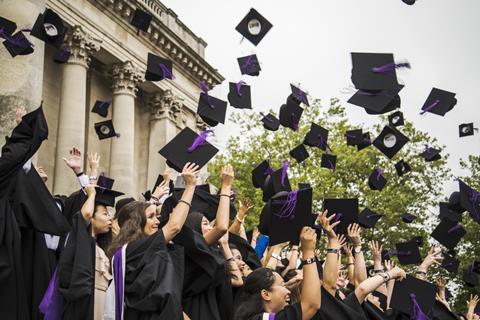 Called the Victoria Park building, the university is asking firms to express interest by 24 September, with a shortlist of up to 10 firms expected to be asked to tender by 4 October.
The works are being procured on a single stage design and build basis.
The university said it would discount bids from firms that have tender prices which exceed a target maximum cost.