Scheme designed by Aecom and Hopkins Architects
Exeter university is looking for a contractor to build a £55m postgraduate and research teaching space.
The scheme, which is known as Project North Park, will be the largest single infrastructure investment the university has made on its Streatham campus.
The building will house research activities for schools including the Global Systems Institute, the Institute of Data Science and Artificial Intelligence and the Humanities Research Institute.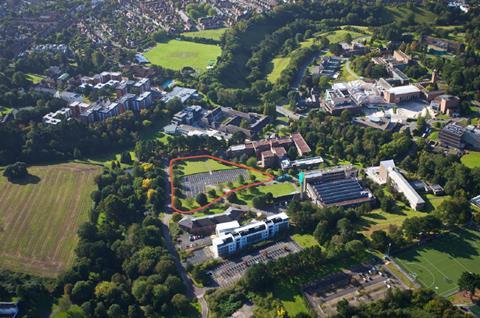 The building, which is being designed by Hopkins Architects and Aecom, will be developed in a phased approach, with the shell and 7,268m2 of internal fit-out to be completed in phase 1.
The university said: "Subject to contractor performance, the successful contractor will be appointed under this contract to deliver the remaining phases.
"Phase 2 will commence one month after phase 1 is complete [and] will involve the fit out of 4,945m2, with the remaining 1,880m2 fitted out one month after the completion of phase 2."
A maximum of five bidders will be taken through to the final invitation to tender stage.
Bidders will be asked to submit fixed-price submissions for phase 1 with the successful bidder then asked to complete phases 2 and 3 as options subject to the performance review.
Interested firms have until 2 October to register their interest, with shortlisted bidders expected to be invited to tender by 23 April next year.