Cornerstone, the firm set up by former schools capital boss Tim Byles, has appointed three new directors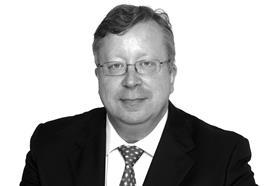 The development firm said it had appointed Ian Ruddock, formerly managing director of Navigant's Asset & Infrastructure Advisory as executive director and Colin Ross, also from Navigant as a director.
The firm has also appointed Sara Waller from Southwark council as a director.
Tim Byles, chief executive of Cornerstone said: "I am delighted to be welcoming three experienced directors to the team with skills that compliment and broaden our existing offer.
"Cornerstone is going from strength to strength; just two and half years in, we have a pipeline of business in excess of £200m spanning the housing, healthcare and education sectors.
"We are now working with 33 public authorities and three government departments and the coming year looks set to be exciting as our initial programmes come to fruition."